What Is It
PenaltyAI Search is the world's first system for automatically identifying civil penalties in world legislation. Our entirely software-based system scans over 1.5 million laws for your keywords and extracts the penalties from those laws, converts the found amounts into US dollars, and displays the results.
This is the world's first tool for automating global-scale regulatory compliance by making it easier to identify civil penalties in laws from around the world.
Our Data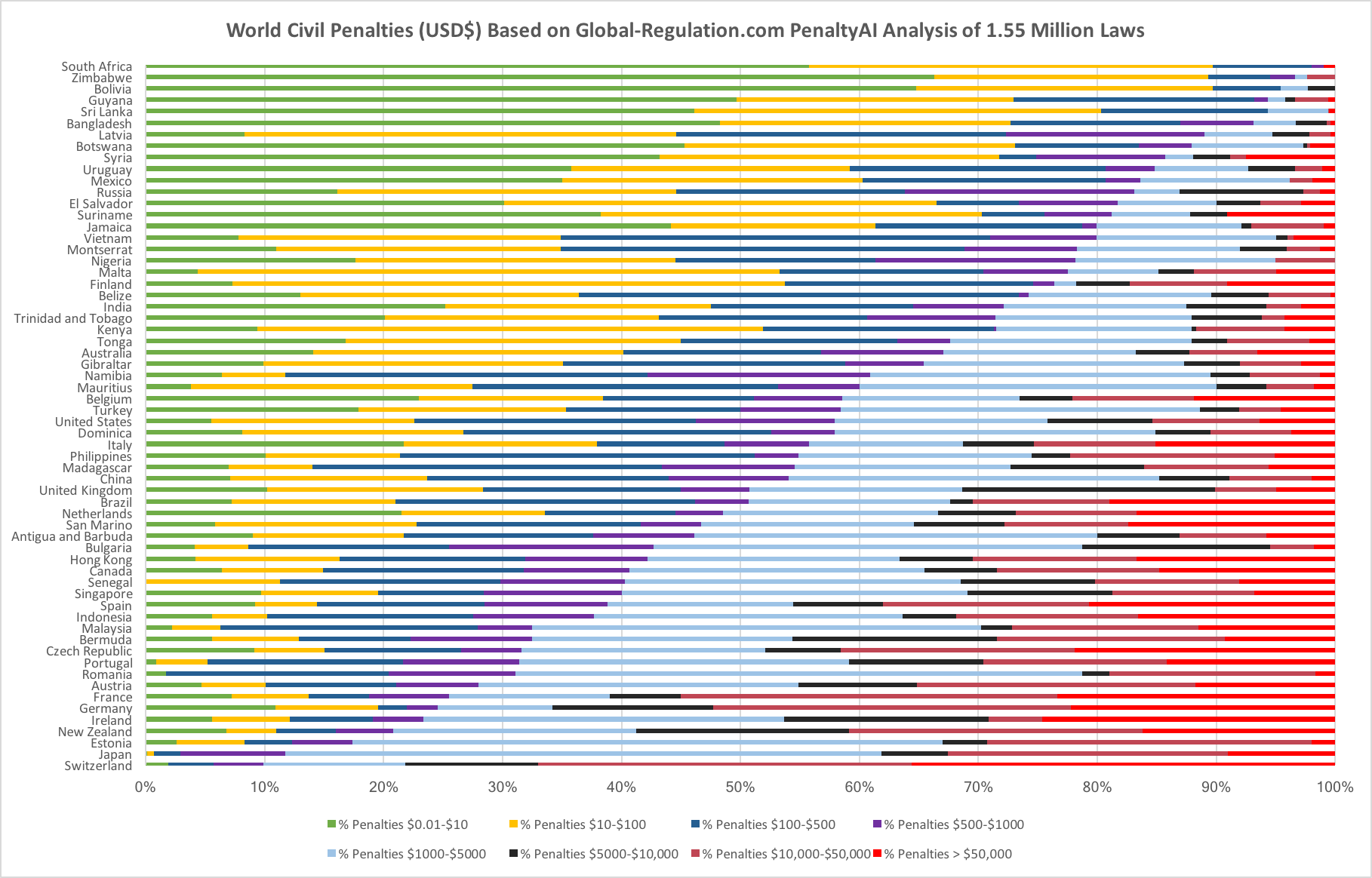 The chart above shows the percentage of each countries penalties that fall within certain dollar values. When you do a search using our PenaltyAI Search the system first searches for laws, and then provide the civil penalties that it found in each of the text of the laws. For countries that use a language other than English, we translate the text of the law into English and then run the algorithm on that text.
Our data is the most comprehensive database of world laws. Every law is sourced from the official national portal for the country/province/state/region. You can read more about our specific data sources on our coverage page.
You can read more about PenaltyAI Search in the blog post about the visualization above: February 9th, 2017 blog post.