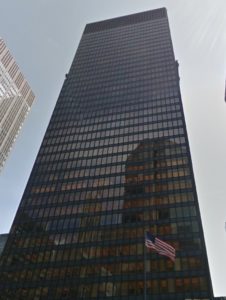 About a year ago I sat with my CTO in the Manhattan office of one of the world's largest accounting firms. Their regulatory compliance global team was very impressed from what we've done so far with Global-Regulation and wanted to know what more we could do. As usual with large firms, they wanted a system that does everything – from tracking new bills to predicting the future (step 10 instead of step 3).
The ambition to create the ultimate risk and compliance system stuck with us. This ambition came into life when we realized, in one of our internal discussions about our global law search engine that penalties are the kind of information that can be identified with a high degree of certainty by an Artificially Intelligent system.
My story begins in the 2000s when I helped the Israeli court system work with IBM to digitize legal information. I've seen the slow evolution of legaltech and listened to the ambitious ideas of tech people. But I've also seen the reality of legal technology and wondered: how can we give machines the insight of lawyers?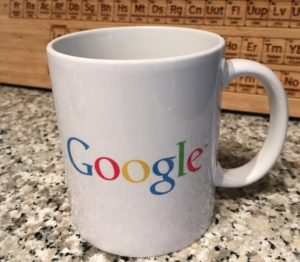 Fast forward to 2017, after seemingly endless testing, experimenting, coding, consulting (thank you to Kyle Gorman from Google for the words to numbers converter recommendation) and hard work – we are extremely excited to present the PenaltyAI Search – the first and only AI system that identify compliance clauses in legislation on a global scale, extracts the actual penalties amount and serve it all to the user in US dollars.
Now risk and compliance professionals can search and identify risk levels across jurisdictions on a specific topic without even reading the law. Lets say that you are an IBM executive considering global expansion of your Watson services to new markets – with a click of a mouse you can now use the PenaltyAI Search feature of Global-Regulation to learn what would be the risk level of your goal.

Combine this with our complexity feature, suggested search ideas and related laws – and a risk & compliance team can feed Governance, Risk and Compliance (GRC) platforms with all the information needed to launch a new business line, in a matter of hours. Before, this would have taken months, require an army of translators and a division of analytics to determine risk and compliance.

We see this as a great achievement on several levels:
an AI system that can really read legal text and produce useful meaning; and,
enabling risk and compliance professionals to explore real and relevant data on a global scale, in English; and,
allowing governments and businesses to assess and enhance their compliance efforts; and finally,
for researchers to compare and contrast risk and compliance data globally.
Thank you big accounting firm for teaching us that even seemingly unsuccessful business meetings can bring great results. Thank you Microsoft Canada for your help in connecting us with the Microsoft Translator team. Thank you LegalX (now LawMade). Thank you Ken Thompson for UNIX and regular expressions. Thank you to my wife and children for your daily inspiration.
If you'd like to know more about how the system works technically, my CTO has written a blog post on building PenaltyAI Search.
Computers can now tell us about penalties for world laws.