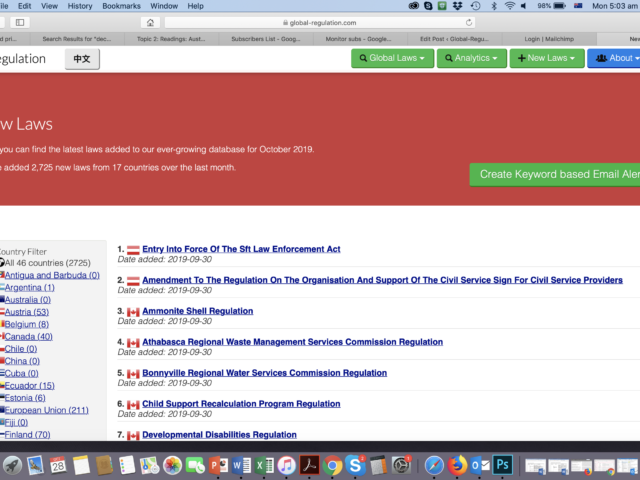 Updating the company's policies based on new legislation is a major part of the regulatory manager work. Until recently, this task has been especially challenging with no one-stop reliable source to go to in order to receive updates on new legislation.
While few companies provide updates on new legislation, it is limited to North America (See for example Lexis' State Net and Pulse, Fiscal Note, and Govtmonitor in Canada. Others provide updates on financial regulation like 8of9 RegAlytics and Compliance.ai).
In order to face this challenge, Global-Regulation has utilised its system to start providing weekly updates on new laws from 46 countries, about half of which are machine translated to English.
Our 'new laws' section shows new laws from 46 countries with the option to filter by country.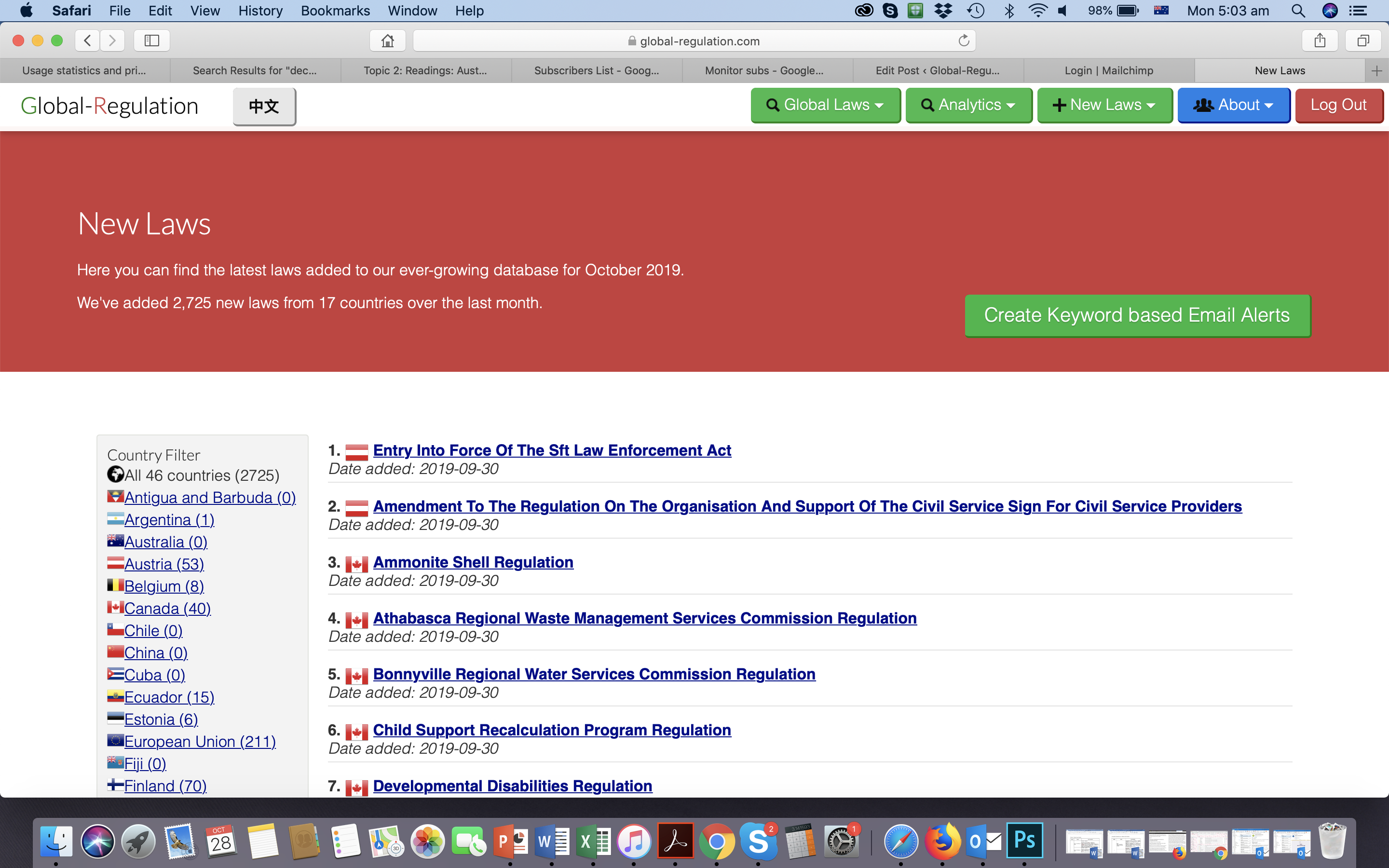 In addition, we created an option to receive weekly email alerts on new laws based on the user's keyword (please note: keyword email alerts for new laws can be created only by subscribers).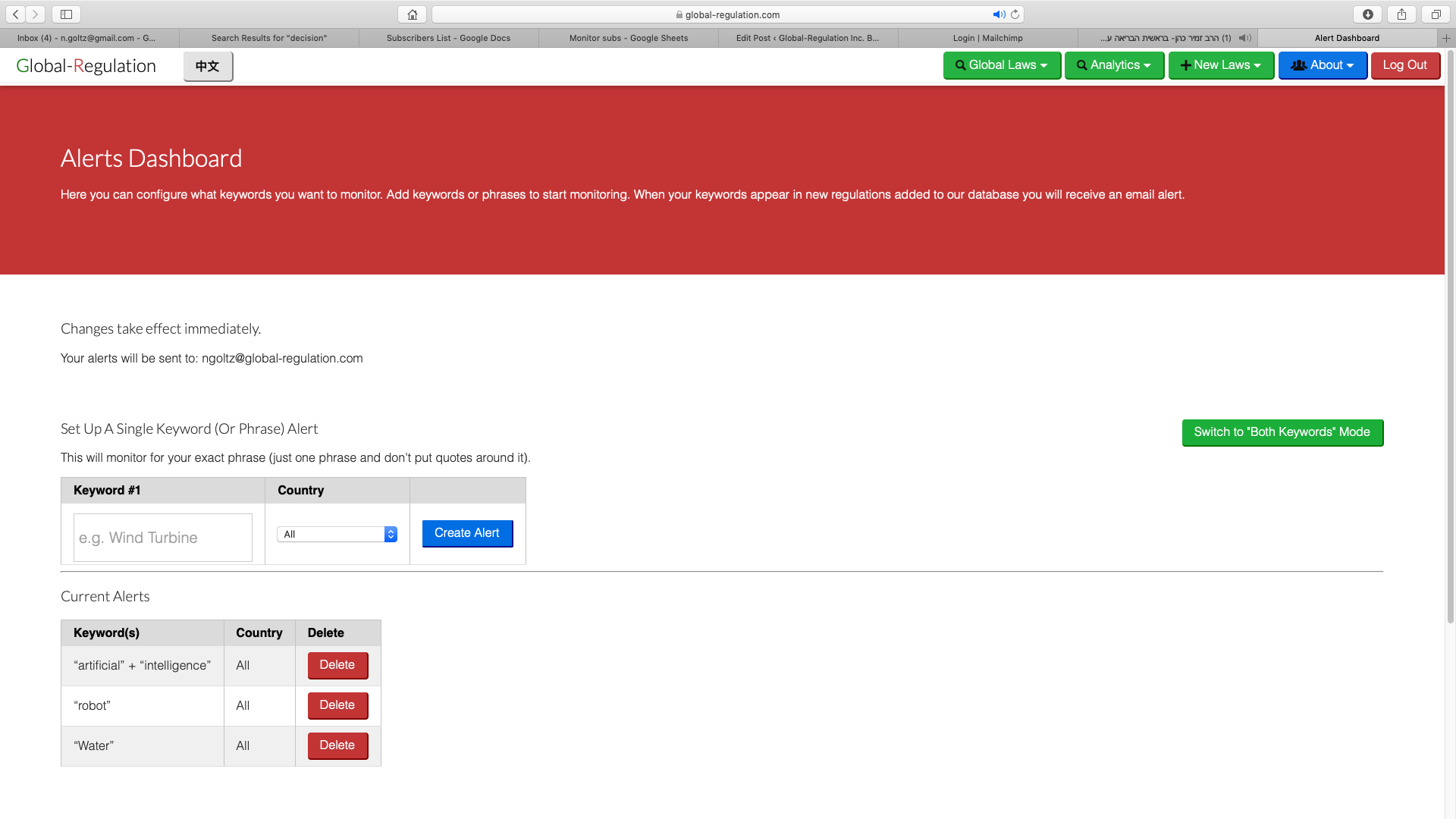 After creating the alerts, the user will receive an email every time her keywords appear in new laws.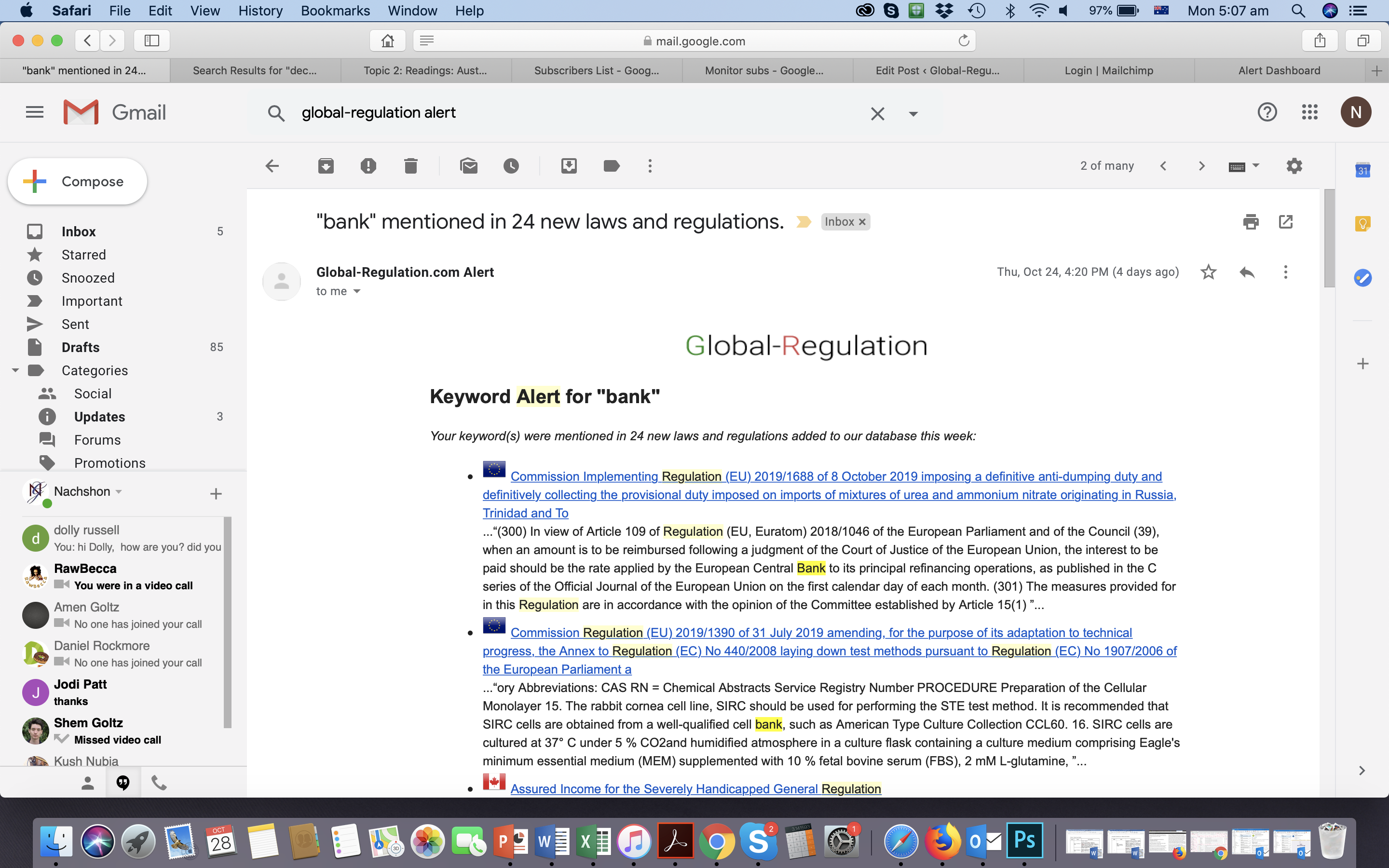 These personally customised keyword based email alerts are available for unlimited users under the corporate subscription.