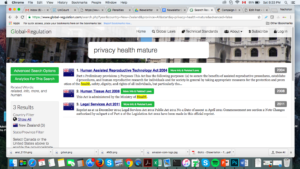 I had a wonderful experience with my 4th year Law & Technology students last Thursday. I asked them to search Global-Regulation.com for privacy laws that relates to teenagers and then create a scenario that describes these rights in a way that teenagers can understand.
After creating the scenario, the students, working in groups, needed to choose the pictures for each square of the scenario and we uploaded it to a website I created for this purpose – Privacygames.com.
The results were amazing and the students were fascinated both by the legislation search in Global-
Regulation, and with creating the scenarios.
The best scenario was an illustration of legislation that is set to protect the privacy of teenagers by determining that a physician has a discretion to report a pregnancy of a girl under 16 to her parents if he feels that she is not capable of dealing with the sit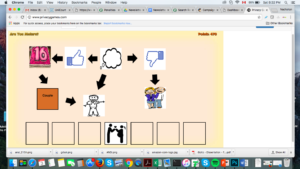 uation.
Another scenario was describing new legislation in New Zealand that makes it an offence to engage in 'revenge porn'.
Empowering teenager's by informing them of their rights and obligations is an exciting field that should be fostered. Using Global-Regulation
for class exercise is really intriguing for the students.